2014 Photo Album
We began the year with a motorhome road trip from University Place, WA
to Redding, Chowchilla and Pismo Beach CA. We were joined by relatives
Bob and Pat in their new motorhome and later Jim and Carol in their 5th-wheel.
It was the beginning to a very busy year!
Click on a photo for a larger version

Our Honda's left rear tire after hitting road debries (while being towed)!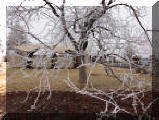 Trees in the Weed California rest area. Note the freezing fog on trees and foliage




Chili in Redding and in Chowchilla.




Eating outside Bob's motorhome, with Bob, Pat and relatives


The Lakes RV park clubhouse at sunset. Chowchilla





Watching the Superbowl in Bob & Pat's Motorhome



Dinner in Merced with Pat's relatives.
Lunch with Ruthann, a girl that i'd dated in high school.



Bob & me in the (Monarch) Butterfly Grove





Laveta and Carol on Pismo Beach



Window shopping in Avila Beach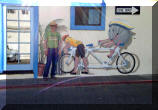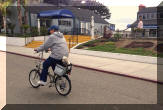 (1) At the Splash Cafe (2) A Pismo Dog! (3) Chili and reflection (4) Chili going for a ride

---
Laveta & went to Hearst Castle for our honeymoon back in'64 (50 years ago!)
so we decided to visit it again. It was just a day trip from Pismo. Back in '64 we toured
the lower (main) rooms & grounds. This time we saw the upper rooms and grounds.
The castle hadn't changed much- can't say the same for us.
---





On our last week in Pismo, a strong storm blew in from the Pacific.
Though it didn't last long- it was wild. Laveta & I were the last persons on the
Pismo pier before the Police and Fire departments closed it to the public.




Last Pismo sunset- and our rig, back in Chowchilla, ready to return home
---




Laveta and Ian at the Point Defiance Zoo

Chili with "Bunny"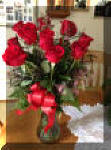 Tacoma conservatory and waterfront for our 50th Anniversary 17 April 2014



Russ and Laveta At Rus & Sharon's annual Kentucky Derby Party





A week ( our spring break) at the Yakama Nation RV Park in Toppenish WA with Bob & Pat






Fort Simcoe State Park near White Swan WA



At Columbia Sun RV Resort, Kennewick WA

Carol at Jacob's birthday

Russ and Chili

Laveta at Stanley and Seaforts


4th of July at Sharon and Russ's
---
Annual Family gathering at Johns & Becky's property on Whidbey Island. July 12, 2014


Comparing Scotch Whiskeys in John's barn
---



Crusing the Danube (and more)
Hungary: Budapest. Austria: Vienna, Melk.
Germany: Passau, Regensbburg, Nuremberg.
Czech Republic: Prague
23 Septembemer - 4 October 2014
Photo page (HTML) Journal in (PDF) 3 Pages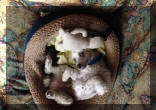 Chili in bed


Our "Lime Tree"- Made a great Gin and Tonic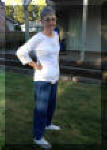 Carol- in her 70th year.

Chili in our backyard


Laveta and Renee at Seymour Conservatory, Tacoma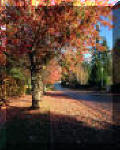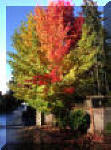 On my morning walk, November 2014




Russ with his new camera. Sharon and Laveta making Christmas cookies


Lloyd, Renee Sharon, Russ & Laveta at "The Red Hot" in Tacoma

Click (here) to return to main menu.