Danube River Cruse: 23 September to 4 October 2014
Sharon & Russ, Laveta & Chuck
Budapest (Hungary) Vienna, Wachau Valley & Melk (Austria) Passau, Regensburg &
Nuremburg (Germany) then overland to Prague (Czech Republic)
Click on a photo for a larger version or here for the trip Journal in (PDF) 4 Pages
Or here for a link to all trip slides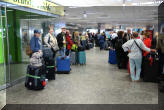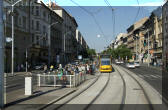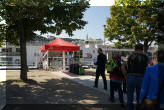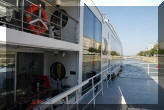 Laveta, Sharon & Russ arriving in Budapest. Our boat, the 134m (440 ft) long Viking Njord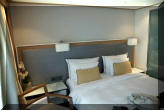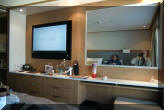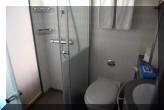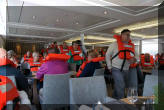 Our Cabin and life vest drill.


Our bathroom/shower walls could turn transparent with a switch!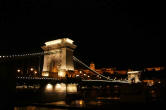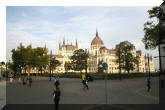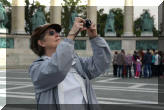 The Chain Bridge, Parliament Building and in Hero's Square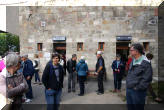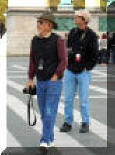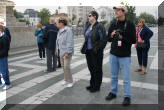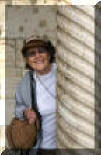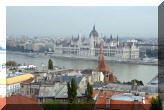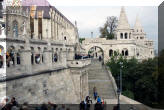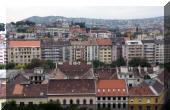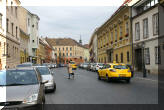 The Hungarian Pariliament Building on the Danube, Buda Castle, Old Buda
---
Downtown Vienna: Near the Hofburg Pallace, St. Stephan's Cathedral, Opera House and the
new (nighttime) Vienna on the east side of the Danube taken from our stateroom veranda.
---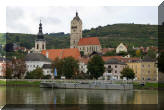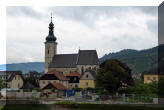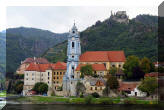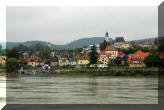 Moving upriver through Austria's Wachau Valley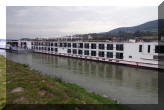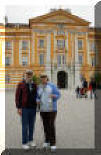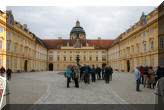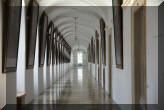 Docking in Melk Austria To tour the 900 year old Melk Abbey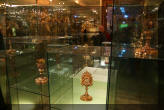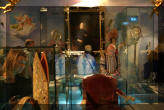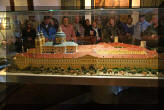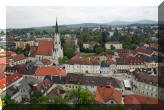 Melk Abbey 's small but beautiful museum. The town of Melk from the Abbey's wall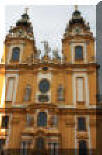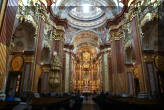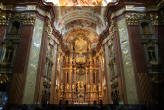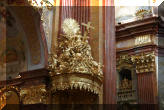 Inside the the Abbey - more like a cathedral!
---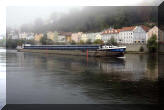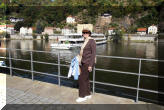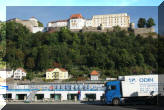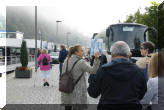 On the Rhine at Passau, Germany- the city on three rivers, Veste Oberhaus fortress and our guide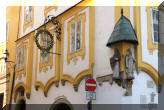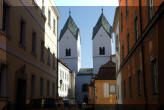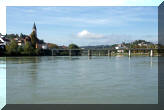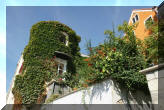 Downtown Passau and Ilz river. Just beautiful!
---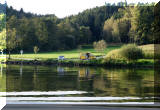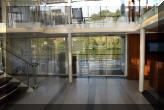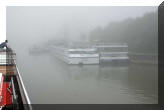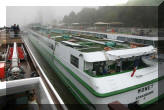 On the Rhine. Absolutely beautiful. Docking south of Regensburg in the fog.
---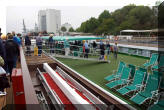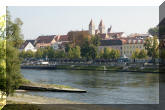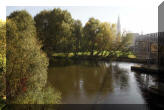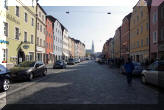 Disambarking for Regensburg, Germany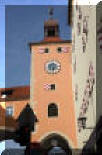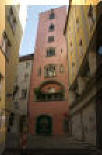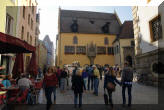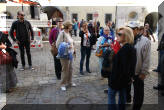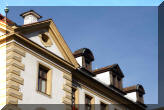 Regensburg is one of Germany's best perserved medeval cities.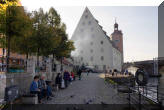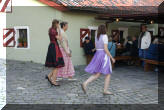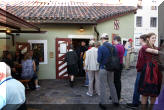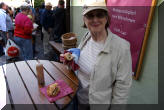 We stopped by AlteeWorskuch, Germany's oldest Sausage house for Bratwaurst and Brochen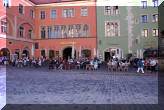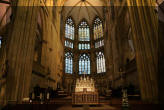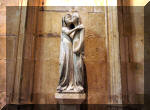 Gothic St. Peters and what looks like lesbian statues!
---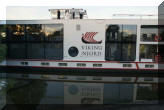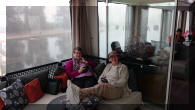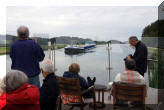 Sharon and Laveta relaxing onboard- in the Danube-Main Canal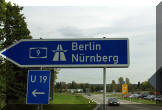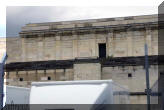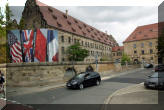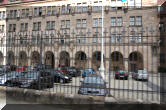 Nuremburg: Site of the Nazi rallies (and the railing where Hitler stood).
The site is now used for truck-trailer storage.
The Pallace of Justice where the Nuremburg Trials were held Note the flags read "In Memorium".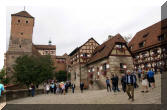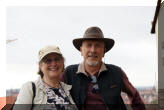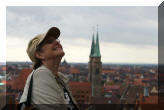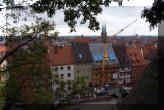 From inside the castle. Laveta and Me on the castle walls (Compare to Laveta in 1968).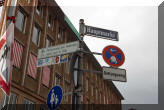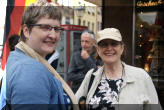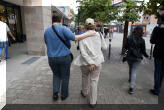 In Nuremburg's famous Hauptmarkt. Note the fountain that resembles a church spire.
---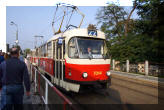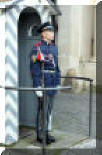 Prague Czech Republic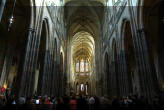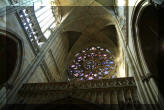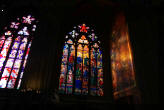 St. Vitus Cathedral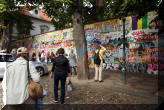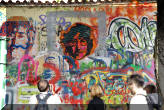 At the John Lennon Wall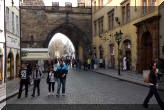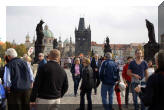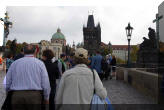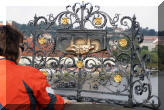 Walking to- and then on the Charles Bridge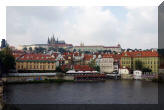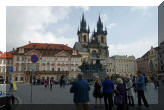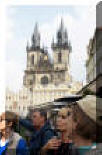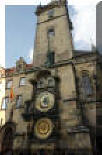 More town views- and the Prague's famous Astronomical Clock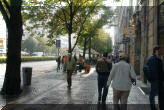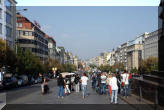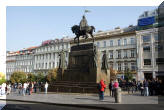 Prague's main drag: Wenclesas Square- more like a boulevard.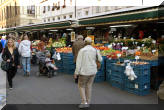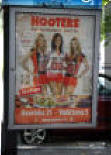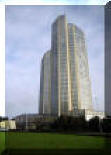 Laveta at the farmers market. Hooters in Prague, The Corinthia, our hotel in Prague.

Click (here) to return to home (Index Page)