Photo Album 2013-

Laveta's five gallon certificate!
---
Laveta and I left University Place on February 3rd for our (now annual) break from the
rainy Northwest- this time to Pismo Beach CA, with shorter stays in Redding and Chowchilla
(Merced). We had a fun time. Driving south on I-5, we changed to Hwy-99 in Manteca, then
made our way down to Chowchilla. After a two week stay we headed for he coast, first by
driving south to Fresno, then west on CA-41 & 46 to Hwy-101 through Paso Robles and
San Luis Obispo. We returned home (by the same route) on March 24th.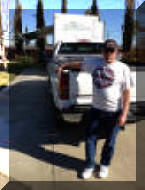 Jimmy, my youngest brother with his RV in Redding CA.





At The Lakes RV resort, Chowchilla California (about 18 miles South of Merced)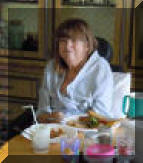 Two of Laveta's sisters: Rhonda and Kathy, Merced CA.
At the Pismo Coast Village RV Resort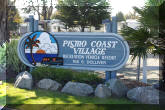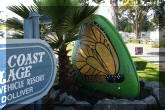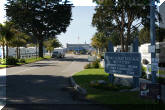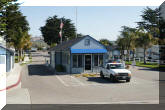 Pismo Beach Butterfly Grove (a Monarch butterfly wintering spot)
It was just a short walk from our RV. Note the Monarch's mating on the ground!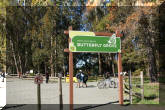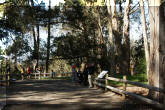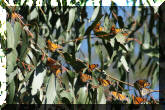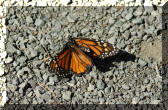 The Pismo State Beach was also just a short (and wonderful) walk from our RV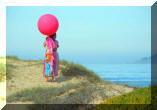 A strange lady on beach sand dunes. Don't know what she was doing.

The town of Pismo Beach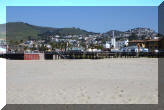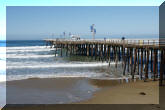 Photos of a surfer I took from the Pismo city pier. (300mm lens).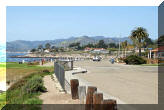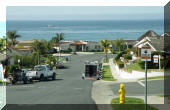 The beautiful little community of Shell Beach

The town of Avila Beach, about seven miles north of Pismo
The town of Arroyo Grande in the hills a few miles inland.
The drive home on I-5 in northern California . Cloud Caps on Mt Shasta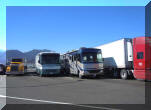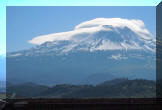 ---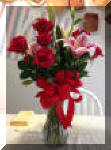 Laveta & I have been Married 49 years (4/17/1964 - 4/17/2013)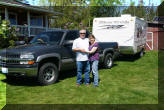 John (brother #4) & Becky departing on their road trip.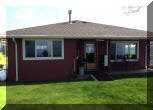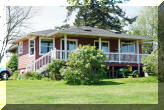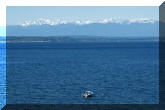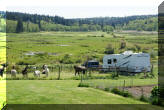 John and Becky's Whidbey Island home, front and back,
with views from their front lawn and back porch!
We watched over their place while they went on vacation-
a great place to house sit; like a B&B without the last B.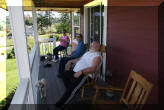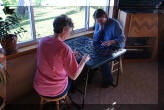 Jim, Carol and Laveta, house-setting real hard.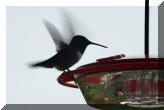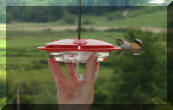 There were lots of hummingbirds (Jim's photo's).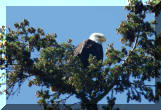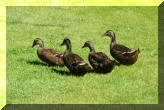 The resident eagle checking out John's ducks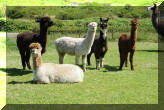 Chili and the neighbor's alpacas & lamas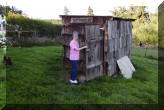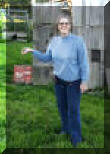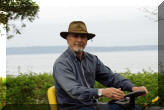 Carol & Laveta gathering chicken and duck eggs for breakfast. Me mowing the lawn.

Sunset with clouds moving in.
---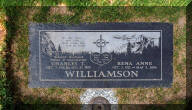 Mom and Dad's headstone, Cypress Lawn Cemetery, Everett WA.

Laveta in the "Red Hot" pub, Tacoma, May-2013

Ian's Graduation: Renee, Lloyd, Ian, Brenna, June 2013

Sharon
---
The Annual Williamson family get-together on Whidbey Island July 13, 2013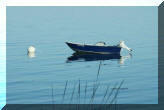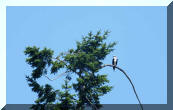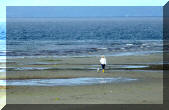 All the Williamson siblings: Tom, Jim, Chuck, Renee, Jimmy, John, Bob
---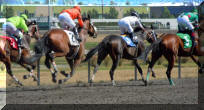 GP's annual pick-nick, this time at Emerald Downs, Auburn WA 8/4/2013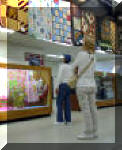 At the Western Washington State Fair, September 2013
---
---
Laveta's 50th high school reunion. Merced California, November 5th, 2013

Rhonda and Chili
---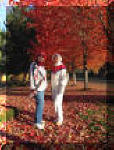 Laveta, Carol, Chili, October 30th, at home in University Place

At the Seattle Art Museum, November, 2013




As a retiree, at company's annual Christmas dinner



Christmas eve at Carol's church. Laveta & I, Jim & Carol
Not bad for iPhone photo's!
Click (here) to return to menu page