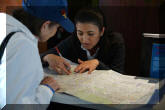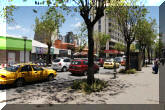 At the desk- just where are we? Downtown Quito near our hotel.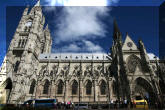 The Basilica del Voto Nacional.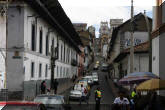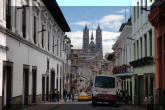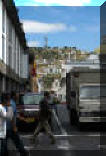 Quito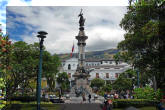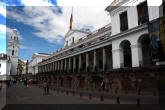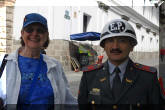 Laveta on Quito's Independence Square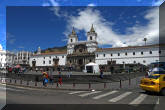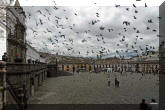 Church and convent of St Francis
---
Galapagos Islands, Ecuador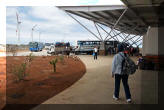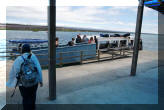 The flight from Quito to Guayaquil on the Ecuadorian coast, then on to the
Galapagos Islands airport on Baltra island.
We then took the ferry from Baltra to Santa Cruz island.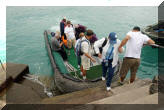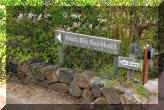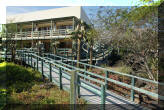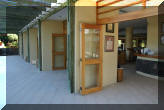 Our hotel in the Galapoagos: The Finch bay Eco Hotel named after Darwin's finches.
This hotel in Puerto Ayora was absolutly fabulus with its own beach and extraordinary
restaurant. The hotel was just a five minute walk from the water taxi- which was just
five minutes across the bay from town.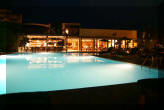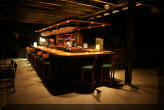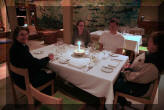 Laveta relaxing after breakfast. The hotel at night. Dinner with tour-mates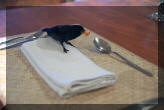 Just one of the many finches that shared breakfast with us each morning.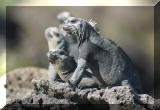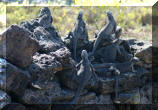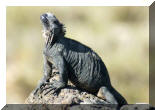 Marine Iguanas: on the path to our hotel!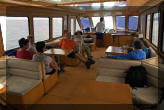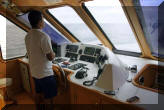 "Our" 74 foot, motor yacht Sea Lion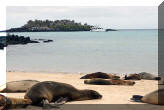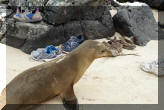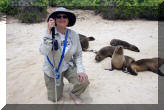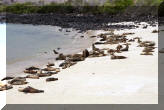 Santa Fe island: the Sea Lion yacht in the distance, California sea lions and laveta.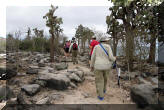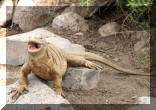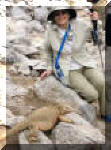 Oputina cactus and Land Iguana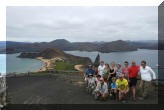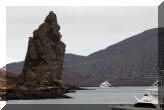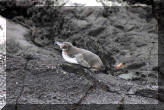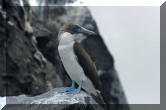 On Bartolome Island: Climbing stairs (lots of stairs) to the top. Group photo
Pinnacle Rock, Galapagos Penguin and a Blue Footed Booby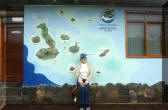 At the Charles Darwin Research Station
---
Lima, Peru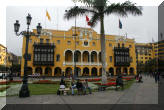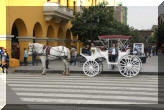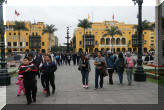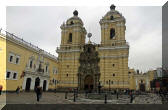 Lima: Plaza Mayor and Monastery of San Francisco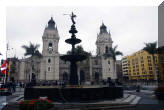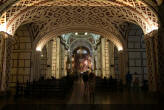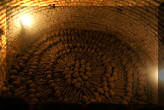 Lima Cathedral (with and its underground crypt)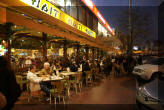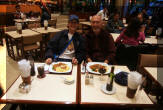 Eating at Haiti's near JFK Park in Miraflores
---
Cusco, Peru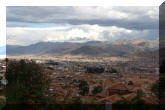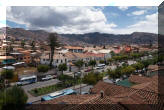 Cusco from the hills above. Our room at the Sonesta Hotel. View of Cusco from our window.
Walking through town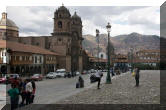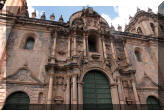 Plaza de Armas and the Cusco Cathedral which was simply marvelous inside.
But like most famous churches in Ecuador and Peru- photography was forbidden.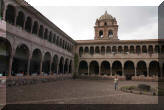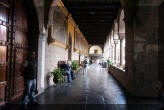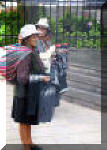 Santa Domingo Monastery which was built on top of the Koricancha temple.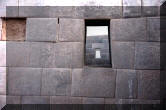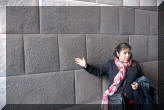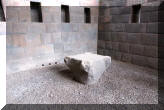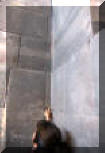 Koricancha temple ruins with their exquisite stonework. Note the sacrificial altar.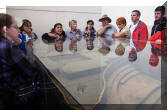 Our tour group at a glass covered scale model of Koricancha.

---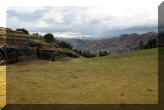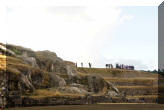 Saqsaywaman just above Cusco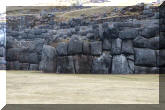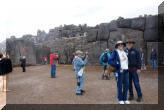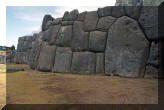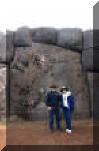 Saqsaywaman (Sacsayhuman) sometimes pronounced as sexy-woman is the ruins of an
Inca fortress. Mostly destroyed by the Spanish, many stones were later used for buildings
in the nearby city of Cusco. The stones are intricately fitted and some are absolutely huge.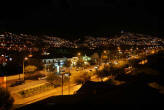 Nighttime return to Cusco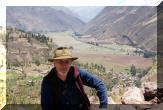 Overlooking the town of Taray & the Urubamba River- a headwater of the Amazon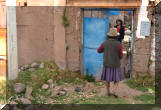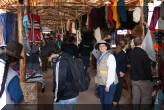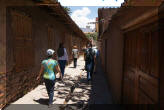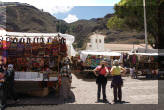 In the town of Pisac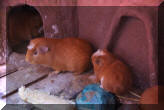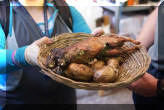 Cuy... before and after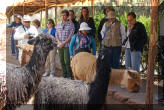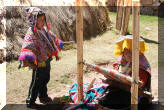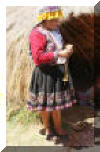 At Awanakancha in the Sacred Valley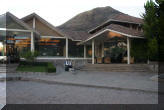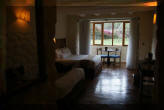 Our hotel, the Casa Andiana Private Collection, Sacred Valley
---
Climbing stairs (lots of them) to the Inca ruins at Ollantaytambo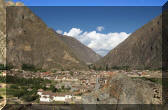 The town of Ollantaytambo from above, at the end of the Sacred Valley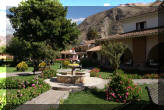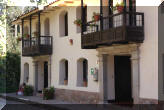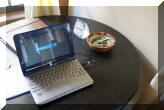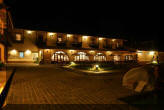 Our Sacred Valley hotel in the town of Yucay: the Sonesta Posadas del Inca
Note the bowl of Coca leaves on the table in our room!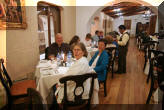 Dinner with our tour mates
---
Perurail's Vista Dome from Ollantaytambo to the town of Aguas Calientes,
---
Machu Picchu: A jewel of construction in an emerald setting of mountains. Just awesome!
---





Back in Lima at our hotel The Casa Andina Private Collections, Miraflores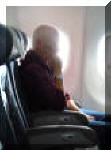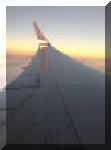 The voyage home: United to Houston, then on to Seattle
---
Good Documentary (BBC) of the Gallapagos <Link>
Good Documentary (National Geopgraphic) on Matchu Picchu <Link>