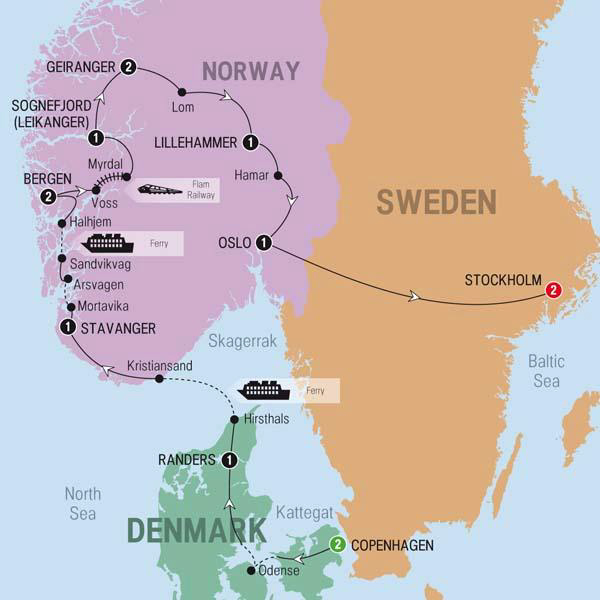 Scenic Scandinavia and its Fjords: a Trafalgar tour
21 August - 3 September 2016
Carol, Jim, Laveta and I
Trip journal in (PDF) 5 Pages
Click on these thumbnail images for full size versions-- then hit (<) or (escape) to return
Or click here for a slideshow on Amazon Cloud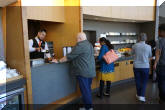 Business Class Lounge at SEATAC. Our Flight to Reykjavik on Icelandair flight no. F1680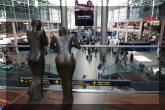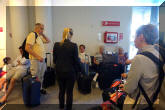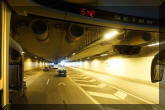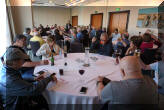 Waiting in Copenhagen airport. Meeting our guide and orientation dinner in the Copenhagen Marriott.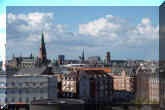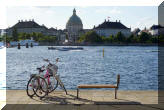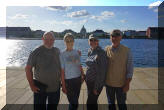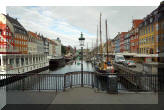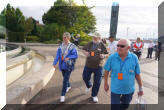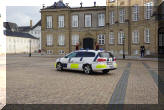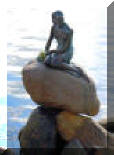 Copenhagen waterways, Royal Palace and of course, The Little Mermaid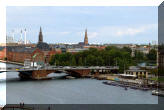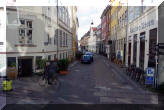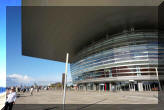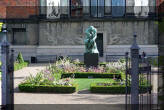 Downtown, Opera House and Rodin's The Thinker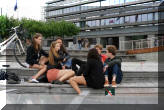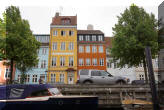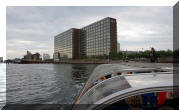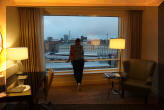 The young people of Copenhagen and our tour boat returning to our hotel.
Laveta in our hotel room overlooking Trivoli Gardens in the distance.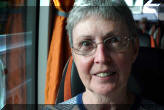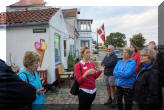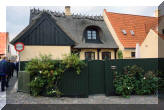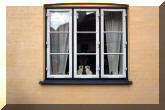 Carol onboard our buss to the fairytale village of Dragor with its thatched roofs.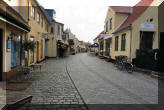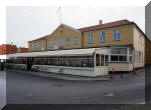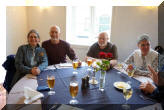 Dinner in Dragor with our tour group, at the Strandhotel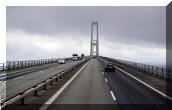 One of the bridges to the Jutland peninsula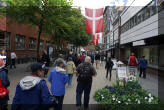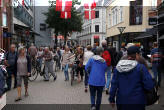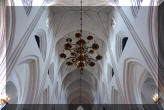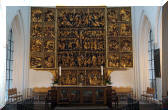 Walking in downtown Odense and inside St. Canute's Cathedral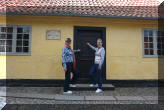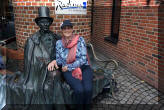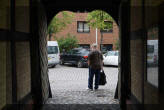 Laveta & Carol at the home of Hans Christian Andersen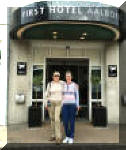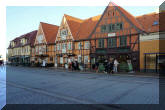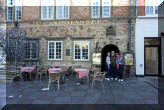 Our hotel in the small port city of Aalborg, Denmark and the restaurant that the four of us discovered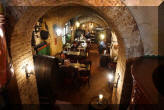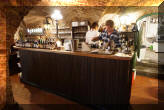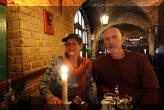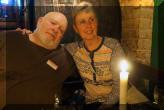 Eating at the Wine Cellar (Vin handel).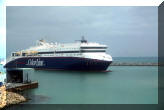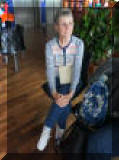 Crossing from Hirtshals, Denmark to Kirstiansand, Norway
---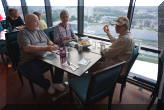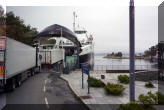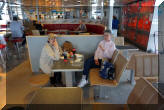 Dinner in the Scandic Stavanger hotel in Stavanger Norway. On another ferry the following day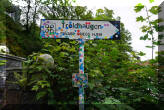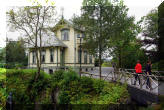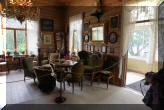 Troldhaugen- and the home of the composer Edvard Grieg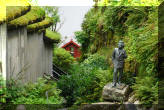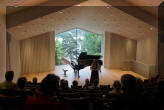 Sod covered auditorium and and inside for a piano performance.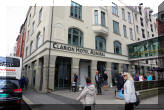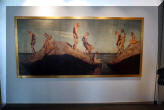 Jim in the Admiral Clarion Hotel, downtown Bergen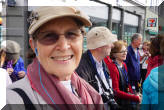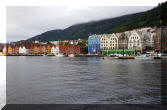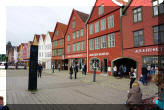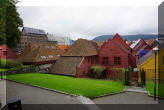 Laveta. Old town Bergen (Bryggen)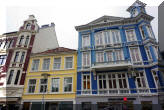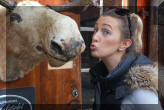 Bergen & tour director, Jacqui Stark, kissing a moose!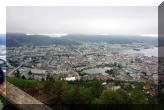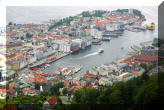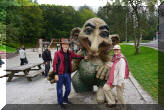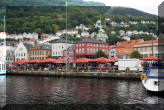 Bergen- from the funicular overlook on the the summit of Mt. Floyen. Downtown fish market.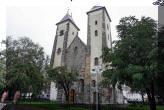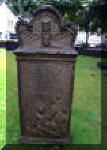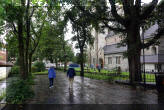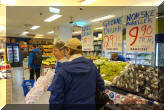 St. Mary church. Note flying hourglass on the headstone! Laveta & Carol shopping.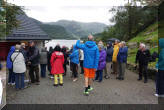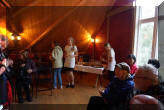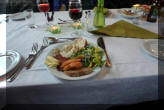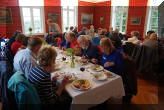 Øvre-Eide Gård farm, a short drive from Bergen, where we had a tour and dinner.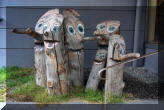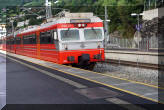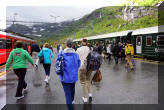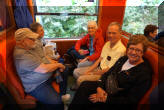 The town of Voss where we boarded the train to Myrdal, where we changed to the Flam Train (Flamabana)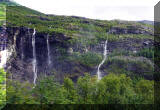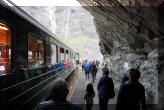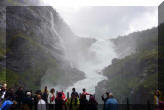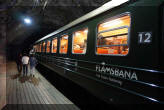 Waterfalls and tunnels. Stopping to get a wet view!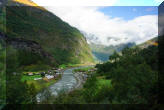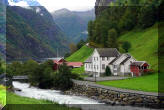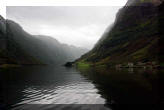 In Undrodel we boarded The Lady Elisabeth for a breathtaking tour of Naroyfjord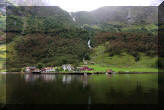 Just extraordinary!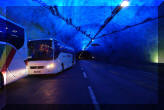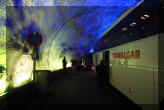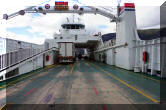 Stopping inside Lærdal Tunnel, Europe's longest auto tunnel and Another ferry crossing!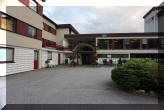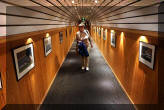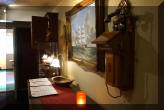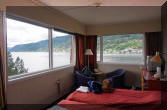 The Sognefjord Hotel and our room.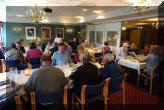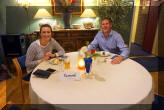 Jauqui Stark Tour Director and Lazo Torma our bus driver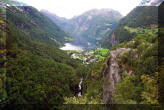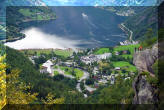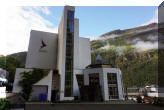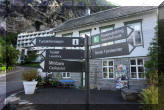 Gerianger, at the end of the fjord, where we would spend the next two days (could have spent a month)!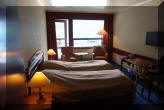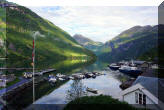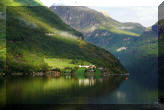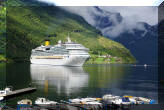 Our room... in Hotel Gerianger and Geriangerjord from on our deck.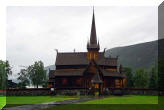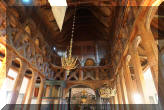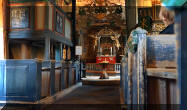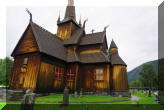 In the town of Lom now where we visited its famous Stave Church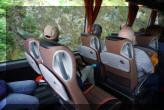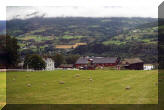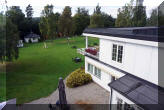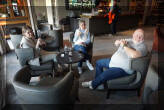 On the road again- driving southeast, away from fjord country.
We stayed in the skiing town of Lillehammer, home of the 1994 winter Olympics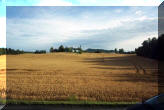 Countryside north of Oslo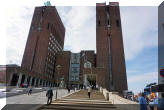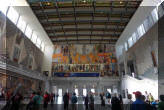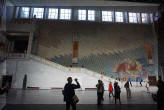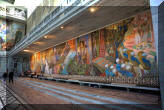 Oslo's City Hall where the Nobel Peace Prize is awarded.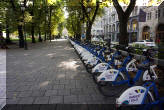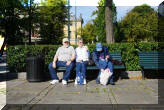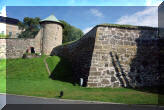 Lunch time in Oslo, Akershus Fortress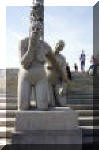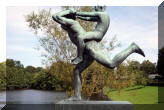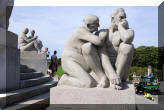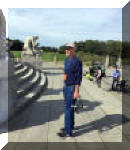 Vigeland Sculpture Park. A beautiful but weird place!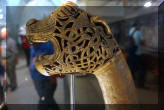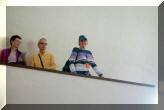 At the The Viking Ship Museum
---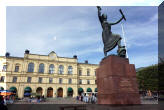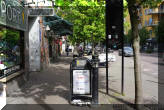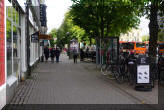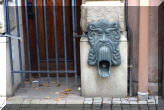 A lunch stop in Karlstad, our first stop in Sweden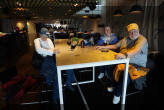 At the hotel bar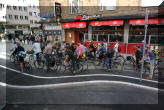 Lots of bicycles.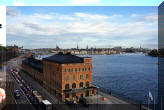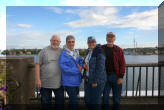 The four of us in Stockholm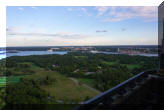 Kaknas Tower (155m) highest point in Stockholm. View from the top.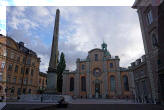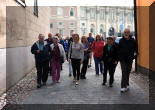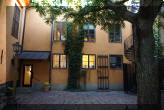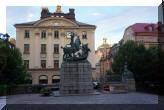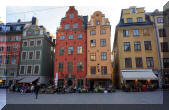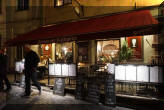 Going out to dinner with Jacqui and our tour mates, in the old part of Stockholm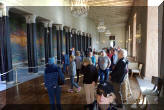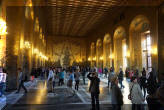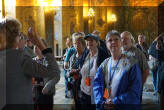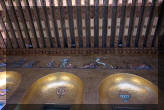 Stockholm City Hall where the Nobel prizes are awarded (except peace prize awarded in Oslo)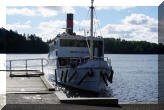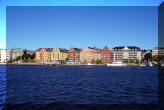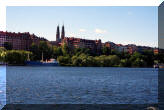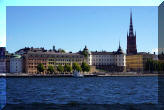 Antique steamboat ride on Lake Malaren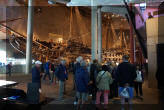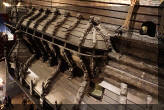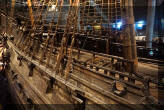 17th century warship Vasa which sank just minutes into her maiden voyage and recovered in 1961

Changing planes in Reykjavik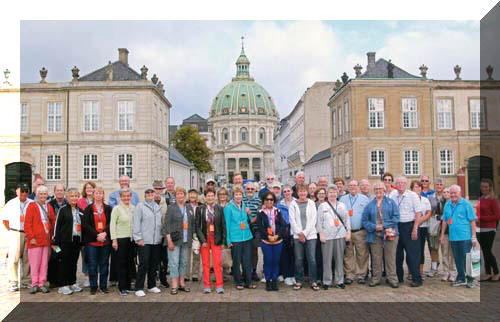 Group photo in Copenhagen
Click for the Trip journal in (PDF) 5 Pages
Or (here) for a slide show ( on Amazon Cloud)