In The Beginning...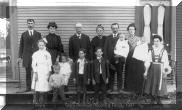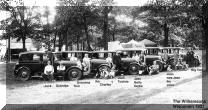 Clara Deneault (my Grandmother) Racette and family 1907
Clara Racette and family. I'm front left, Mom & Dad 3rd & 4th from right
The Williamsons in Wisconsin 1927. Dad (Charley) setting on the grass.

Mom with unknown person in unknown location 1940
.

Mom kissing Abe Lincoln, Topeka KS, 1941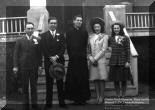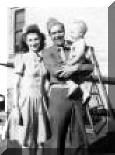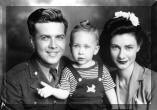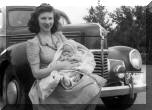 (1) Mom & Dad's wedding in Concordia Kansas 1941
(2) Dad on leave from the Army 1944 (with me and mom)
(3) Family portrait September 1944
(4) Mom and Me in Concordia. Don't know the date.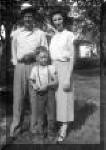 Dad, Mom & Me. Concordia KS 1947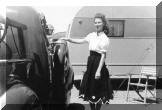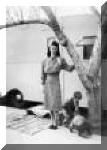 Mom, Me & Bob. Late 1940's. Location unknown.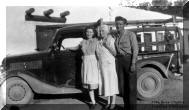 Mom, Grandma Williamson & Dad. Albuquerque NM. Late 1940's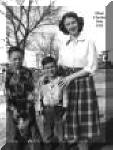 On our front yard, 3405 East Osie, Wichita KS, 1952

Me- an Altar Boy no less. All Saints School, Wichita KS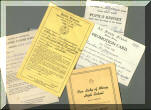 Just some of the grade school and high schools I attended

October 1957 in Merced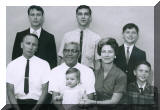 All here: Me, Bob, Tom, John, Jim, Renee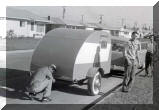 Our camping trailer- dad, mom & me 1957
With Jim Drake in Yosemite 1957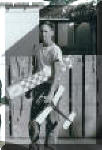 That's me, with model plane, Merced CA 1959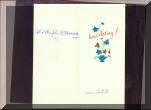 Col John A Macready signed my congratulatory card upon graduation.

Laveta on Sadie Hawkins day- Merced High School