2017 Photo Album
We began the year in our new home (a condominium) in Nantucket West, a gated community only a mile form our old home of 37 years. Our new home is smaller, but all on one floor! We also have RV storage with an AC hookup. Best of all we're still only a mile from jim and Carol's Condo that they bought just a week before us.
Nantucket West: Community Website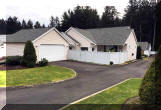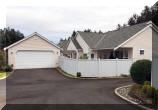 Two different views both front and rear. The Garage is connected to the house via a covered breezeway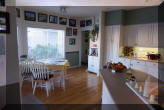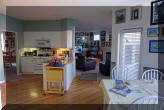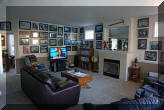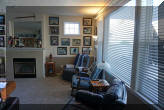 Kitchen. Living Room, Dinning room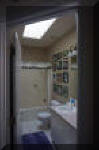 Guest Bathroom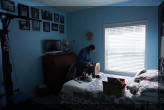 Guest bedroom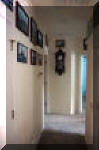 Hallway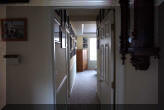 Master bedroom with walk in closet

First meal with Jim and Carol in our new home!

Chili enjoying his new home.

In the garage of our old house getting ready for a garage sale (note Chili on the couch).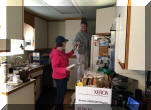 Laveta & Carol cleaning out Carol's old home. Carol in her new Condo!

Sharon and Russ at the Red Hot pub, Tacoma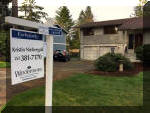 Our old home has been sold!

Reflection of Chili in the fireplace!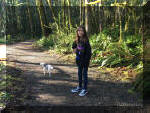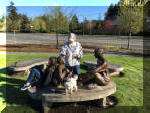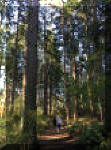 Laveta, Savannah and Chili in Cirque Park, near our condo in University Place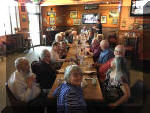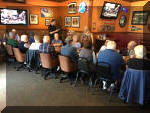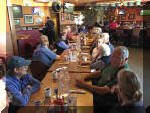 GP retirement breakfast, Hawks Prairie Resturant, Lacy WA, May 2017
---
A one week RV trip to Wine Country RV Park Prosser Washington, May 2017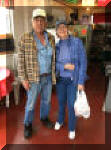 Laveta with Los Hernandez of Los Hernandes tomalies Union Gap WA

---

Carol Pressure washing their old home, Jim supervising


Jim and Carol getting their old house ready for sale.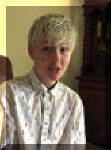 Carol's grandaughter Samantha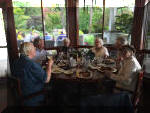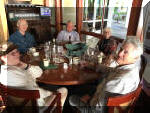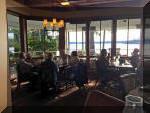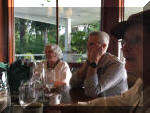 Dinner with Henry, Roger & Della, Floyd & Leslie , Chuck & Laveta
Tacoma Golf and Country Club. 5 June 2017

Click (here) to return to main menu